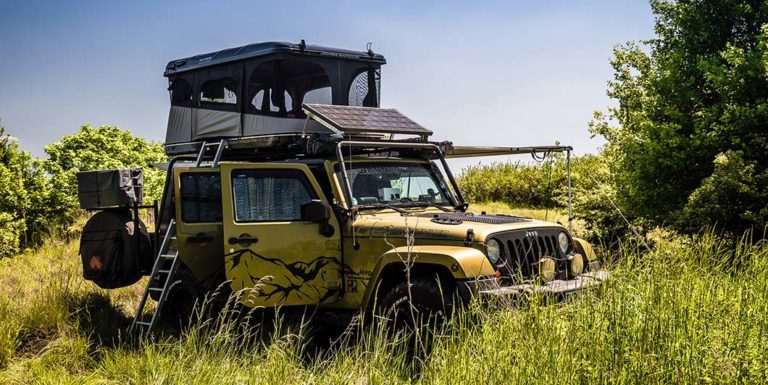 First Use Of Our Brand New James Baroud Evasion EVO And Our Diesel Heater
Opening the zipper of your RTT and having a wonderul outlook to fantastic beaches, nice landscapes and beautiful sunny weather, is a dream of every roottop tent nomad.
This may apply more for the southern hemisphere, like South Africa or Costa Rica, but on the opposite side of the globe, reality may sometimes turn out a bit different 😉
Waking up in the morning with icicles on your nose or water, which drips from the ceiling onto your face, is more likely something, we may experience... even in summer.
As we both are more the softies, we neither like the cold, nor we like to wake up, surrounded by dampy sheets and wet tent fabrics. Furthermore we don't wanna spend too much time for drying and folding up our tent.
So we switched from our (pretty cool) Gordigear to an even better and much cooler James Baroud Evasion EVO, furthermore I built an auxiliary heater for our tent, which grants as a warm night and a good sleep.
A bit of luxury, aside from all the missing amenities in our simple RTT life 🙂